The Most Memorable Collections At New York Fashion Week Ever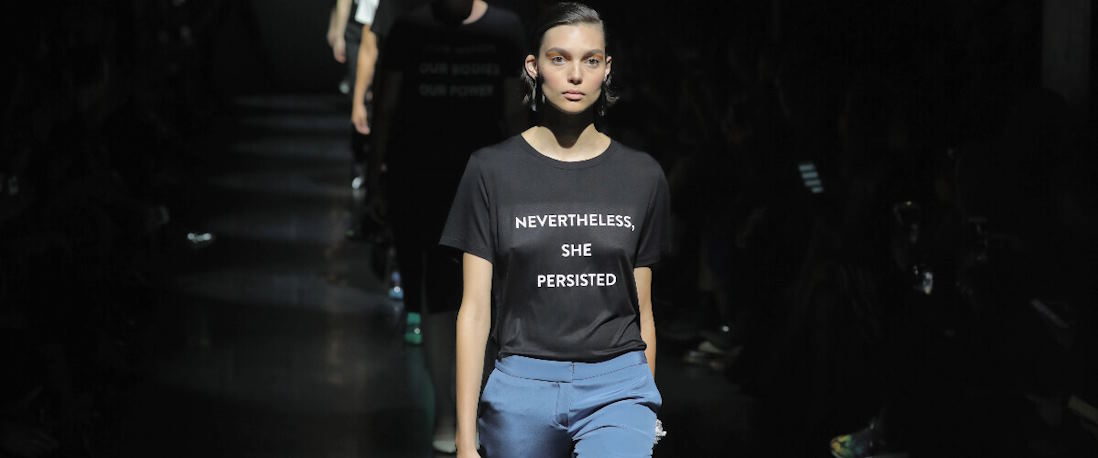 As we know, trends come and go like shooting stars. However, some collections shine forever. These collections are like fashion's greatest hits, unforgettable and timeless. They're the stars of fashion weeks, the outfits we can't forget.
What are the most memorable collections ever?
Let's delve a bit deeper into some of the memorable New York Fashion Week collections.
Calvin Klein's Minimalism (1990s)
The 1990s were a pivotal period in fashion, and Calvin Klein played a significant role with his minimalist aesthetic. His collections featured sleek, pared-down designs, often in monochromatic color palettes. These designs captured the essence of modern, urban elegance and became emblematic of the era's sophisticated simplicity.
Marc Jacobs' Grunge Collection (1992)
Marc Jacobs' grunge-inspired collection for Perry Ellis in 1992 was groundbreaking. It featured disheveled looks, flannel shirts, layered slip dresses, and chunky boots. Although initially met with controversy, this collection ultimately reshaped fashion by embracing an anti-establishment, countercultural spirit, making grunge a legitimate part of high fashion.
Alexander McQueen's Plato's Atlantis (2010)
Alexander McQueen's Spring/Summer 2010 collection, "Plato's Atlantis," was a spectacle of avant-garde fashion. It featured futuristic, otherworldly designs, including digitally printed patterns, alien-like silhouettes, and the infamous armadillo shoes. The collection showcased McQueen's unmatched creativity and mastery of craftsmanship.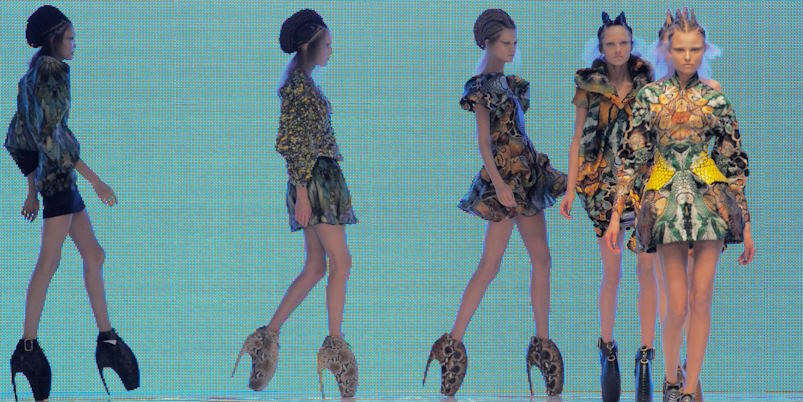 Ralph Lauren's Equestrian Elegance (various)
Ralph Lauren has consistently drawn inspiration from equestrian sports, and this theme has appeared in many of his collections. With tailored blazers, riding boots, and refined tweeds, Ralph Lauren's equestrian collections exemplify timeless, sophisticated styles.
Tom Ford's Glitzy Return (2010)
Tom Ford's comeback to fashion in 2010 was marked by opulence and glamour. His debut collection featured sharp tailoring, luxurious fabrics, and a sense of high-octane style that defined his signature aesthetic.
Prabal Gurung's Feminist Statement (2017)
Prabal Gurung's Fall/Winter 2017 collection was a powerful response to the growing feminist movement. The collection featured garments with messages of empowerment and unity, making a clear statement about women's rights and gender equality.
These collections are not just fashion moments; they are cultural and artistic milestones that have left an indelible mark on the world of style. Each represents a unique chapter in the ever-evolving story of New York Fashion Week.